Mirrors
Indy Tower Mirror Bracket & Mirror (II-TMBC)
Tower Mounted Anodised Aluminium Billet Curved style Mirror Bracket with Mirror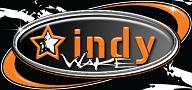 Indy Tower mounted Curved style Mirror Bracket...
Polished Marine Anodised Billet 6061 Aluminium construction Mirror Bracket looks great on any boat.

Attaches to the Large 360mm x 180mm Mirror to offer a large viewing area for the driver behind the boat.
Polished Anodised 6061 Aluminium construction

Looks great on any Tower

Clamps to suit 1.3/4", 1.7/8", 2", 2.1/4", 2.3/8" and 2.1/2" Tube

Comes complete with Large 360mm x 180mm Concave Glass Mirror
When ordering please choose the tube outside diameter (OD) from the listed sizes.
Rural shipping fees apply. Please contact us for a quote on shipping to your area.
WILL NOT SHIP INTERNATIONALLY!