CTRL Wakeboards and Boots
The New Backstage Womens Boot (CTRL-BSB)
Closed Toe Lightweight Womens Wakeboard Boot with Ultimate Support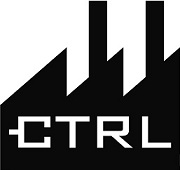 "The Backstage" Boots

The Ultimate Womens Wakeboard Boots!
Lets start with the basics. Support where you need and want it, heel lock over the instep, stylish to a fault so you can look amazing on the water.
Packed with features so your feet feel good in the water, and an overall liner comfort that straight up kills it. Super soft heel padding, quick entry into the boot itself, and a super clean style all their own, the backstage are ready to steal the show.
Combine The Backstage Boots with the Studio or Backstage Board for a pro level Womens Board/Boot package!
Want to know more? Come check out a pair yourself at one of our dealers or drop us a line on 0800 XAIRWAKE.
FREE SHIPPING ANYWHERE IN NEW ZEALAND
WILL NOT SHIP INTERNATIONALLY!