CTRL Wakeboards and Boots
The New Hustle Boot (CTRL-HB13)
Closed Toe Lightweight Wakeboard Boot with Ultimate Support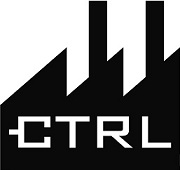 "The New Hustle" Pro Boots

The new Keith Lidberg Hustle Boots continue to impress its will. For this year we tightened up the fit, increased the support, locked your heel down with our new instep lock down system, and generally made it one of the most durable; yet comfortable, boots available.
Stiff, supportive, and comfy like your favorite pair of kicks. The best components of all of our boots combined, look no further than the Hustle for your next on the water footwear. The best of both worlds; a little movement where you want it; with all the support, where needed.
Also the weapon of choice for Phillip Soven!
A true High End Boot.
Want to know more? Come check out a pair yourself at one of our dealers or drop us a line on 0800 XAIRWAKE.
FREE SHIPPING ANYWHERE IN NEW ZEALAND
WILL NOT SHIP INTERNATIONALLY!