CTRL Wakeboards and Boots
CTRL Imperial Phil Soven Board & Boots Package (CTRL-IBWB14)
CTRL Black Imperial Wakeboard 143 and size 10 - 13 Boots Package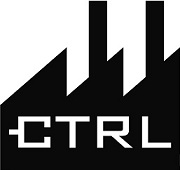 CTRL IMPERIAL PHIL SOVEN BOARD & BOOTS PACKAGE
SPECIAL PRICE - NORMALLY $1,398 NOW ONLY $1,199
Tried and tested by current 2013 WWA Pro Tour and 6 Time Overall Champion Phil Soven, Don't take our word for it take his.
With an abrupt release on the water and a more exaggerated tip to tail feel, the Imperial sets its own style whether at the Park or behind the boat. Not only did we pipe in a rocker line with a twist, but add in some composite materials blended with our ERC 3.5 Core and you get a lot of punch in one package.
Our hardwood polymer foam infused core maintains the correct rocker line while riding behind the boat and a little flex you want when carving in the open water or at the park. How did we do it? By machining the full core on our CNC to exacting standards using a blend of premium hardwoods and our unique polymer foam blend. Built from the ground up to Phil's specifications, the Imperial is here and ready to expand your limits on the water.
Designed to the specifications of reigning WWA King Of Wake Phil Soven, the Imperial boots are packed with features.
Our HD Liner improves support, adds superior edge control, and makes transfers edge to edge a snap.
Inside you will find enhanced comfort, inner J-bars, and our inner locking heel articulation strap over the instep.
Underneath your feet we have a Super soft cush orthotic footbed to keep your feet happy and properly supported inside the bottomless base place.
All together these features also allow for greater board feel, increased responce, and better edge hold.
What more could you ask for? Not much if you ask Phil and anyone who knows him can tell you he must approve!
Buy your gear from X-AIR Wakeboarding - Towers, Racks, Ballast, CTRL Boards, Jetpilot Vests and Accessories, we've been in business since 2002, do it once, do it right!
Shop also open Saturday mornings, stop in and see us on the way to the river!
100% Money back guarantee if you ride this board and don't like it!
Check out CTRL NZ in this video byJamie Barrow http://vimeo.com/26921034
Free Shipping Anywhere in New Zealand!
WILL NOT SHIP INTERNATIONALLY!