CTRL Wakeboards and Boots
CTRL The RX Board & Boot Package (CTRL-RXWB-RXB)
Entry Level to Advanced Level Wakeboard and Boot Package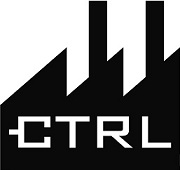 CTRL Latest Model "The RX" Size 136 Wakeboard and "The RX" Size 9 Boot Super Lightweight Package.
Package Special $699 - Normally $798!
CTRL RX 136 Wakeboard and RX Boots Size 9 Package (suit NZ size 7-9 foot)
With our ERC Core 2 technology and our uniquely thinned out tip and tail (industry firsts), you will notice right away that this symbol of artwork is not only unique but stunningly clean. Long life, lively snap, and some amazing torsion make the RX ultra responsive.
We started with our bomber rail profile to make it super durable and added layers of love with the RX fin. The RX rides fast, reacts quickly, and delivers mounds of monster pop. Shred obstacles like a hot knife thru butter and flex the presses into the box or anywhere else you want to.
Already a huge favorite of The Lab, check out the pics of Philip Soven from Wake Bros on MTV on the latest Yellow RX140!
The RX Board should cost a lot more!

The best value entry level to advanced level board available!
The RX boot gives a slightly softer overall inner feel to them and a bit more support up at the top!
A true High End Boot.
Buy your gear from X-AIR Wakeboarding - Towers, Racks, Ballast, CTRL Boards, Jetpilot Vests and Accessories, we've been in business since 2002, do it once, do it right! Shop also open Saturday mornings, stop in and see us on the way to the river!
100% Money back guarantee if you ride this board and don't like it!
Check out CTRL NZ in this video byJamie Barrow http://vimeo.com/26921034

Free Shipping Anywhere in New Zealand!
WILL NOT SHIP INTERNATIONALLY!