CTRL Wakeboards and Boots
The New Standard Boot (CTRL-SB14)
Entry Level to Intermediate Open Toe Wakeboard Boot - One Size covers Three Foot Sizes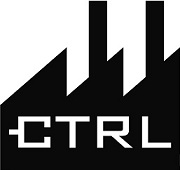 "The Standard" Wakeboard Boot
Available in Sizes 5-8.5, 8-11.5, 11-14.
All new, there is nothing standard about the Standard boots.
These Standard Boots are packed with features that enhance ease of entry and provide superior comfort.
Starting with a solid articulation strap across the instep of your foot to increase comfort and heel hold, the super soft orthotic footbed, quick single lace system, and easy cinch handle closure.
A super high quality boot for only $369.00, nothing else comes close for the money!
For thoses on a budget simply match The Standard Boots to The Standard Wakeboard for the Ultimate Entry Level Package to cover most of the friends and family!
Or combine The Standard Boots with the RX Board for a pro level Board/Boot package at a great price!
Want to know more? Come check out a pair yourself at one of our dealers or drop us a line on 0800 XAIRWAKE.
FREE SHIPPING ANYWHERE IN NEW ZEALAND.
WILL NOT SHIP INTERNATIONALLY!