CTRL Wakeboards and Boots
The Studio Womans Wakeboard (CTRL-STWB)
Entry Level to Advanced Womens Wakeboard for Boat & Cable Park Riding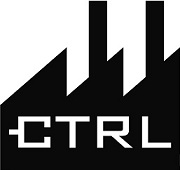 "The Studio" Ladies Wakeboard
Now its time to shred, we know you are ready for it right? All the features of our RX board, but instead with layers of love made your way.
Same principles as on The Vogue board, we have altered the recipe on the RX to match your style.
Pillow soft landings, super soft edging, singing birds, velvet clouds, oh wait, well maybe not quite that much. But we are sure you get the message anyway...
The best value entry level to advanced level ladies board available!
FREE SHIPPING ANYWHERE IN NEW ZEALAND!
100% MONEYBACK GUARANTEE IF YOU DON'T LIKE IT!
Check out CTRL NZ in this video by Jamie Barrow http://vimeo.com/26921034