CTRL Wakeboards and Boots
CTRL Standard Board & Boots Package *Special* (CTRL-SWB-SB)
**SPECIAL, NORMALLY $728 NOW $599**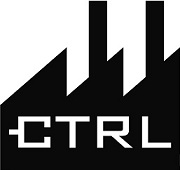 CTRL The Standard Wakeboard with Standard Boots Package
**SPECIAL, NORMALLY $749 NOW $599**
Don't be fooled by the Standard, it really is just that, a new Industry Standard.
Built from the ground up to give you everything you need as you get going. Right from the start we built this board to a higher standard. From our bomber rail design, reinforced base, and our ERC Core 1 construction; the Standard is built to take the abuse thrown its way.
With a moderate fast continuous rocker and fins that are not only the proper shape, length, and style of fin you need.
The best value entry level to Intermediate level board available!
All new, there is nothing standard about the Standard boots.
These Standard Boots are packed with features that enhance ease of entry and provide superior comfort.
Starting with a solid articulation strap across the instep of your foot to increase comfort and heel hold, the super soft orthotic footbed, quick single lace system, and easy cinch handle closure.
The Standard Wakeboard is the Ultimate Entry Level Package to cover most of the friends and family!
Buy your gear from X-AIR Wakeboarding - Towers, Racks, Ballast, CTRL Boards, Jetpilot Vests and Accessories, we've been in business since 2002, do it once, do it right!
Shop also open Saturday mornings, stop in and see us on the way to the river!
Check our Trade Me feedback! 100% Money back guarantee if you ride this board and don't like it!
Check out CTRL NZ in this video byJamie Barrow http://vimeo.com/26921034

Free Shipping Anywhere in New Zealand!