CTRL Wakeboards and Boots
The Standard Wakeboard (CTRL-SWB)
Entry Level to Intermediate Level Wakeboard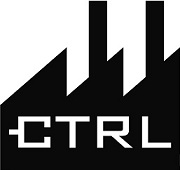 "The Standard" Wakeboard
Don't be fooled by the Standard, it really is just that, a new Industry Standard.
Built from the ground up to give you everything you need as you get going. Right from the start we built this board to a higher standard. From our bomber rail design, reinforced base, and our ERC Core 1 construction; the Standard is built to take the abuse thrown its way.
With a moderate fast continuous rocker and fins that are not only the proper shape, length, and style of fin you need.
The best value entry level to Intermediate level board available!
FREE SHIPPING ANYWHERE IN NEW ZEALAND!
WILL NOT SHIP INTERNATIONALLY!
Check out CTRL NZ in this video by Jamie Barrow http://vimeo.com/26921034