CTRL Wakeboards and Boots
CTRL SX Wakeboard 140 and Imperial Boots size 10 Package (CTRL-SX14014-IBW1014)
**SPECIAL, NORMALLY $1268 NOW $1050**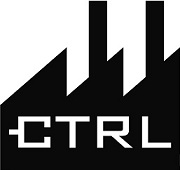 CTRL SX Wakeboard 140 and Imperial Boots size 9 - 11 Package
Special Price, Normally $1,268 now only $1050!
The SX is the collaboration of a great number of ideas between the 2012 WP Weltmeister and our team, did we really call it the SX? I think we missed a letter because it really is sex on the water and if you doubt it, just look down. With an exaggerated side cut and ultra fast variable rail, the SX transfers side to side with ease and sets angles in a snap. Pour in a rocker line that pleases Mr. Guhrs himself and you can be assured of some killer pop, speed, and anything else you can ever need. This board is more than just an evolution from the RX, it's next gen technology and refinement at its best. Take the SX out for a ride, or rather let it take you for one, we are sure you will not be disappointed!
Designed to the specifications of reigning WWA King Of Wake Phil Soven, the Imperial boots are packed with features.
Our HD Liner improves support, adds superior edge control, and makes transfers edge to edge a snap.
Inside you will find enhanced comfort, inner J-bars, and our inner locking heel articulation strap over the instep.
Underneath your feet we have a Super soft cush orthotic footbed to keep your feed happy and properly supported inside the bottomless base place.
All together these features also allow for greater board feel, increased response, and better edge hold.
What more could you ask for? Not much if you ask Phil and anyone who knows him can tell you he must approve!

Buy your gear from X-AIR Wakeboarding - Towers, Racks, Ballast, CTRL Boards, Jetpilot Vests and Accessories, we've been in business since 2002, do it once, do it right!
Check our feedback! 100% Money back guarantee if you ride this board and don't like it!
Free Shipping Anywhere in New Zealand!
WILL NOT SHIP INTERNATIONALLY!