CTRL Wakeboards and Boots
The New SX Boot (CTRL-SXB)
Closed Toe Lightweight Wakeboard Boot with Ultimate Side to Side Movement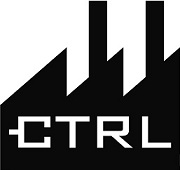 "The SX" Pro Boots

The best of both worlds; a little movement where you want it; with all the support, where needed.
The SX are the latest model Closed Toe Supert Light Weight Pro Boots from CTRL.
SX are all about a little freedom for your feet courtesy of Mr Dominik Guhrs. Dominik has crazy requirements for his boots, so you can be sure these boots deliver. With more support behind your heel and more side to side movement, these kicks run the field.
A true High End Boot.
Want to know more? Come check out a pair yourself at one of our dealers or drop us a line on 0800 XAIRWAKE.
Free shipping anywhere in New Zealand!
WILL NOT SHIP INTERNATIONALLY!