CTRL Wakeboards and Boots
The SX Wakeboard (CTRL-SXWB)
Intermediate Level to Advanced Level Wakeboard for Boat & Cable Park Riding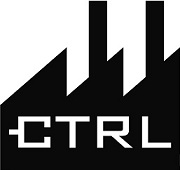 "The SX" Domink Gührs Pro Model Wakeboard
The SX is the collaboration of a great number of ideas between the 2012 WP Weltmeister and our team, did we really call it the SX? I think we missed a letter because it really is sex on the water and if you doubt it, just look down. With an exaggerated side cut and ultra fast variable rail, the SX transfers side to side with ease and sets angles in a snap. Pour in a rocker line that pleases Mr. Guhrs himself and you can be assured of some killer pop, speed, and anything else you can ever need. This board is more than just an evolution from the RX, it's next gen technology and refinement at its best. Take the SX out for a ride, or rather let it take you for one, we are sure you will not be disappointed!
The SX Board should cost a lot more!
FREE SHIPPING ANYWHERE IN NEW ZEALAND!
100% MONEYBACK GUARANTEE IF YOU DON'T LIKE IT!
Check out CTRL NZ in this video by Jamie Barrow http://vimeo.com/26921034