CTRL Wakeboards and Boots
The Vogue Girls/Ladies Wakeboard (CTRL-VWB)
Entry Level to Intermediate Level Girls/Ladies Wakeboard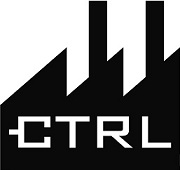 "The Vogue" Girls Wakeboard
What's to be afraid of? The Vogue can carry all the speed you need it to and it can still be as mellow as you want as well.
Initiate more edge or less edge, its all up to you. With softer bevels on the outer rail, worry not about catching an edge. With our ERC Core 1 construction designed with your center of gravity in mind as opposed to that of your boyfriend, you will notice that the feel of this board compared to that of our Standard is tuned to be suited for you and why shouldn't it be?
The best value Ladies entry level to Intermediate level board available!
FREE SHIPPING ANYWHERE IN NEW ZEALAND!
Check out CTRL NZ in this video by Jamie Barrow http://vimeo.com/26921034