CTRL Wakeboards and Boots
CTRL The Vogue 129 Ladies Wakeboard & Vogue 5-7.5 Boots Speciall (CTRL-VWB12914)
Entry Level to Intermediate Level Wakeboard and Boot Package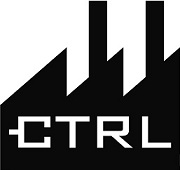 CTRL The Vogue 129 Wakeboard and Boots Package
**SPECIAL, NORMALLY $749 NOW $599**
What's to be afraid of? The Vogue 129 can carry all the speed you need it to and it can still be as mellow as you want as well.
Initiate more edge or less edge, its all up to you. With softer bevels on the outer rail, worry not about catching an edge. With our ERC Core 1 construction designed with your center of gravity in mind as opposed to that of your boyfriend, you will notice that the feel of this board compared to that of our Standard is tuned to be suited for you and why shouldn't it be?
The best value Ladies entry level to Intermediate level board available!
Complete with CTRL Vouge Boots, these entry level womens boots feel like putting on your favorite pair of soft slippers in the morning.
The solid articulation strap across the instep of your foot increases comfort and heel hold.
Getting in or out couldn't be easier or the comfort better.
A super high quality boot, nothing else comes close for the money!
For those Ladies on a budget simply match The Vogue Boots to The Vogue Wakeboard for the Ultimate Entry Level Package to cover most of the friends and family!
A true High End Boot.
Available in size 5-7.5
Package Price $599 - Normally $749!
Buy your gear from X-AIR Wakeboarding - Towers, Racks, Ballast, CTRL Boards, Jetpilot Vests and Accessories, we've been in business since 2002, do it once, do it right!
100% Money back guarantee if you ride this board and don't like it!
WILL NOT SHIP INTERNATIONALLY!