CTRL Wakeboards and Boots
CTRL The RX Wakeboard and The Standard Boot Package. (CTRLRX140)
**SPECIAL, NORMALLY $868 NOW $699**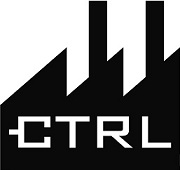 **SPECIAL, NORMALLY $868 NOW $699**
CTRL RX Wakeboard 140 and Standard Boots size 8 - 11 Package
Just what the doctor ordered, the RX is your prescription to improved response, better stability, and just kick ass all around riding behind a boat or in the Park.
With our ERC Core 2 technology and our uniquely thinned out tip and tail (industry firsts), you will notice right away that this symbol of artwork is not only unique but stunningly clean. Long life, lively snap, and some amazing torsion make the RX ultra responsive.
We started with our bomber rail profile to make it super durable and added layers of love with the RX fin. The RX rides fast, reacts quickly, and delivers mounds of monster pop. Shred obstacles like a hot knife thru butter and flex the presses into the box or anywhere else you want to.
All new, there is nothing standard about the Standard boots.
These Standard Boots are packed with features that enhance ease of entry and provide superior comfort.
Starting with a solid articulation strap across the instep of your foot to increase comfort and heel hold, the super soft orthotic footbed, quick single lace system, and easy cinch handle closure.
The Standard Boots with the RX Board is a pro level Board/Boot package at a great price!
Buy your gear from X-AIR Wakeboarding - Towers, Racks, Ballast, CTRL Boards, Jetpilot Vests and Accessories, we've been in business since 2002, do it once, do it right!
Check our feedback! 100% Money back guarantee if you ride this board and don't like it!
WILL NOT SHIP INTERNATIONALLY!