THE X-AIR ADVANTAGE
X-Air is your one stop shop for decking out your boat for more enjoyment...!
1) Product Range
Whether you want to just improve your riding by adding a tower, give your boat a new identity with custom graphics or even just create more room by getting boards off the floor we can deliver...Guaranteed.
Our products and range are constantly evolving as we're using the gear ourselves plus listening to feedback from customers. Adam's previous 15 years experience managing a Hydraulic Engineering company means constant new designs, improvements and changes are made, products tested and then offered to you the customer. The advantage for you is the latest gear ahead of the rest... For example when single speaker pods were the in thing we designed the twin speaker enclosure not made from Alloy or Fibreglass like everyone else but from Carbon Fibre...
Brand new this season is our stainless steel forward facing design FFX Tower complete with Integrated Bimini Top as standard!
All our X-Series X-Towers have a solid stainless steel cnc milled universal fit hinge system allowing the tower to fit boats from 15 to 25 ft including varying hull shapes and widths. Once the hinges are in the correct position and tower mounted to the hull they are secured up solid. We have spent a long time developing the shape/curve of our towers to suit the majority of boat shapes plus the main bow curves slightly outside the window line of the boat to ensure factory canopys and bimini tops can still be used as well as it being able to fold down to fit into a garage.
All Towers come come complete with detailed pictured assembly instructions and tools needed to install the tower. The advantage of this along with the universal mounting hinge system is that we can supply the tower and you yourself or one of our authorised dealers anywhere in the world can fit it up where previous to that

we were custom fabricating our towers to fit each boat hull shape.
Now we have the following ranges/brands of gear... all available ex stock ready to ship anywhere in the world... we have you and your boat covered!

X Series - Premium gear Made in New Zealand- For use in both Salt and Fresh Water.
X-Air Fat X Tower - Stainless Steel

X-Air FFX Tower - Stainless Steel (new)

X-Air Wakeboard and Ski/Board Combo Racks - Stainless Steel

X-Air Wakeboard High Poles - Stainless Steel

X-Air Tower Speakers - High Gloss Fibreglass Gelcoat and Carbon Fibre
X-Air Swim Platforms - High Gloss Fibreglass Gelcoat and Carbon Fibre (new)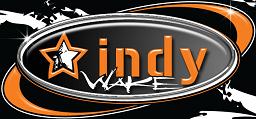 Indy Series - Quality Anodised Aluminium gear for those on a budget
Recommended mainly for Fresh Water Use and OK for occasional Salt Water use
Indy Xtreme Liquid Tower - Anodised Aluminium

Indy Xtreme Swoop Tower - Anodised Aluminium

Indy Xtreme Diamond Tower - Anodised Aluminium

Indy Board Racks - Anodised Aluminium

Indy Speaker Pods - Aluminium with Polished or Anodised finish

Indy Light Bars - Aluminium with Black Powder Coated or Polished finish

Indy Mirror Brackets - Anodised Aluminium

Indy Zero Stretch Wakeboard Ropes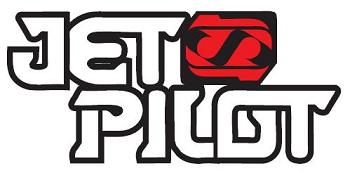 Jet Pilot Gear
Ride Vests

Board Shorts

Tour Coats

Caps

Towels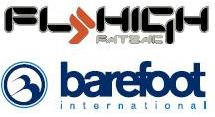 Fly High and Barefoot International
Fat Sacs

Tsunami Pumps

Ropes

Handles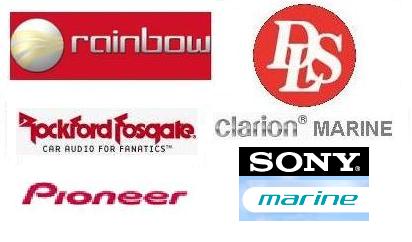 Premium Audio Equipment...the best in the world
Rainbow - Handmade in Germany

Rockford Fosgate

Clarion Marine

Pioneer

Sony Marine
Custom Boat Graphics - create your own distinct look and standout from the rest
X-Air Blade Large Side Decals in Carbon Fibre or Chrome

X-Air Blade Large Side Decals in custom colours to suit your boat

Custom tribal based Decals or totally new Graphics to suit your boat

Mag Wheels - instantly improve the looks and handling of your boat trailer
Wheel sizes from 14" to 22" Diameter

Correct offsets for your Boat Trailer

Clearcoated for long life even in Salt Water

Load rated low profile Tires
2) Customer Service... you have to be happy!
Our policy is to deliver you top quality products made from the best materials to suit your application and at a reasonable price on time every time.
Unlike other companies we won't recommend you buy an aluminium tower if you're going to use your boat constantly in the salt water unless you specifically ask for it... Why? Because we have had 10 year old boats that still look like new. How would you feel about installing a tower or any gear on your pride and joy and 9 months later having oxidising aluminium with Stainless Steel Bolts that can't be undone? Not happy? Off course not. Even worse it makes your boat harder to sell and probably worth less than without a tower!
For this reason we made our first pole in stainless and every product we've designed and manufactured since has been made from stainless polished to a mirror finish. Our thinking was that as well as being suitable for use in fresh or salt water when the boat is 5 or even 10 years old the tower and accessories will look as good as the boat.
Example of a typical horror story... Mark had a 3 year old Four Winns with a tower so badly corroded that it can't be removed from the boat, the tower has now snapped around the top weld and he can't take it off to be fixed, he can't sell the boat that way and the boat dealer probably won't trade it in that way.
The key is asking the right questions about what the gear is being used for. Mark said that if he had been asked the question and advised that the aluminium tower wouldn't last in salt he would have spent more at the time to upgrade to stainless steel. Its now going to cost him a lot more than the extra $1000.00 it would have costed originally to get the stainless tower...
Plus the amount of time Mark has lost trying to fix the problem...!
How often do you get let down when trying to get something now a days? Whether its getting your car back from service and finding the brakes still shudder after you specifically told them to fix them. You have to go back again to the mechanics and they say "Oh forgot about that...book it back in next week"
Or you want something which has to be ordered in and it turns up wrong because the sales person didn't listen or had no product knowledge. You have to go back again and they say "Oh sorry I'll have to get another one in for you, come back next week"
No-one cares!
Well we do! We don't think you should have to take time out of your day to fix something you've paid good money for. We guarantee that you will get everything you need when you place an order with X-Air so you can spend time where it counts the most... out on the water!
For this reason we 100% guarantee all of our products.
Plus for your peace of mind or just in case something does go wrong we have a comprehensive insurance policy.
Please check out the boats section for customers comments on dealing with us.
3) Payment Options... we can make it work
We realise you need the gear now so have a variety of payment methods to make it easy for you.
We offer secure payment online by all major credit cards plus accept direct credit into our bank account or have eftpos in our shop.
For those on a budget we can organise finance at very competitive rates with Tower re-payments from only $37.00 per week or we can even laybuy for the upcoming season.