CTRL Wakeboards and Boots
The New Imperial Boot (CTRL-IB14)
The all New Imperial Boot, Designed by WWA King Of Wake Phil Soven himself!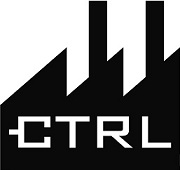 "The Imperial" Wakeboard Boot
All new, the Imperial.
Designed to the specifications of reigning WWA King Of Wake Phil Soven, the Imperial boots are packed with features.
Our HD Liner improves support, adds superior edge control, and makes transfers edge to edge a snap.
Inside you will find enhanced comfort, inner J-bars, and our inner locking heel articulation strap over the instep.
Underneath your feet we have a Super soft cush orthotic footbed to keep your feed happy and properly supported inside the bottomless base place.
All together these features also allow for greater board feel, increased responce, and better edge hold.
What more could you ask for? Not much if you ask Phil and anyone who knows him can tell you he must approve!
Want to know more? Come check out a pair yourself at one of our dealers or drop us a line on 0800 XAIRWAKE.
Free freight anywhere in New Zealand!
WILL NOT SHIP INTERNATIONALLY!